Calling for red-tail feed habitat areas
Are you a landholder in the South-west corner of Victoria? If so, you may live within the distribution of the endangered South-eastern Red-tailed Black Cockatoo.
The Glenelg Hopkins CMA and Greening Australia are currently looking for landholders to help with the recovery of this species through the revegetation of feeding habitat.
If you own land within the area highlighted on this map below and would like to have patches of Stringybark feeding habitat revegetated on your property, we want to hear from you.
For more information, or to register your interest please contact either Ben Zeeman at the Glenelg Hopkins CMA (0411 311 328, b.zeeman@ghcma.vic.gov au) or Dave Warne at Greening Australia (DWarne@greeningaustralia.org.au).
This project is funded through the Australian Government's National Landcare Program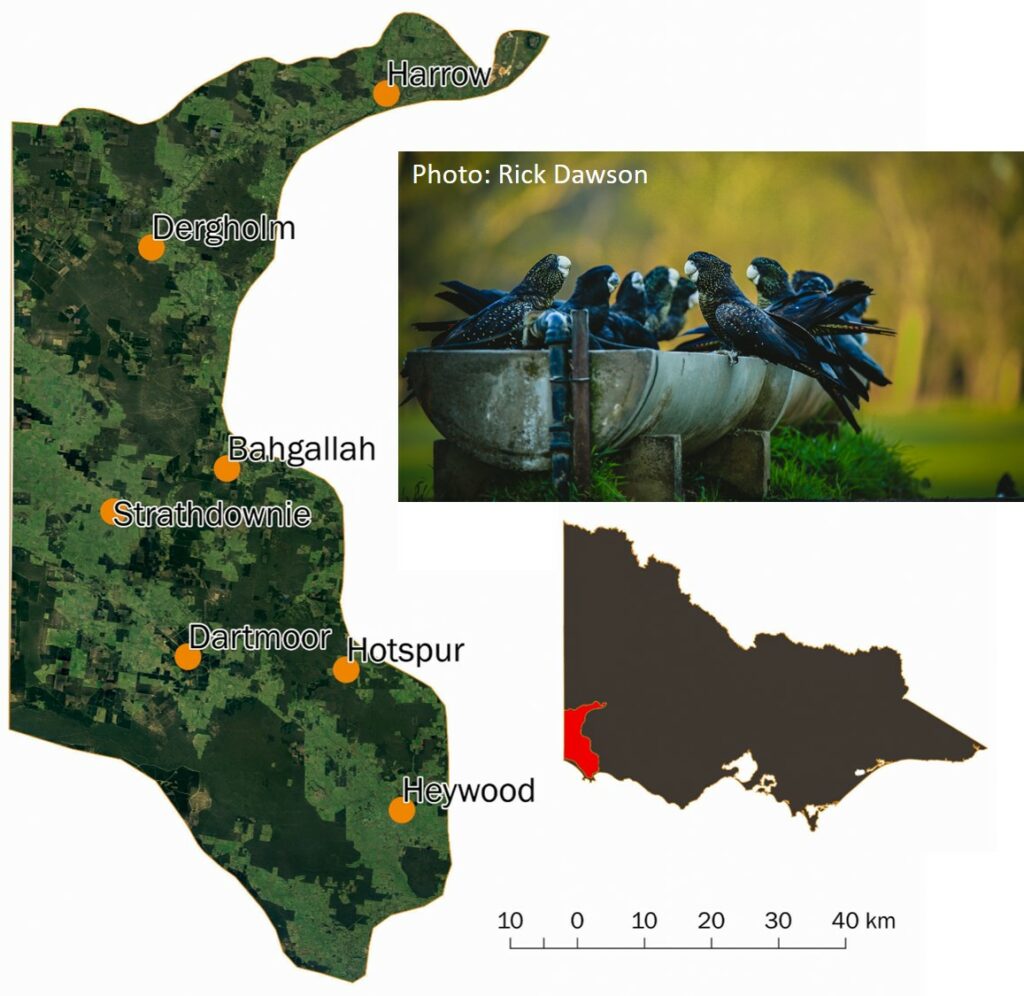 To learn more about this project and how you can get involved by planting trees, spotting cockatoos, or even nesting holes, visit the project webpage HERE