Our role
Glenelg Hopkins CMA was established by the State Government of Victoria in 1997 to manage land and water resources in the south west region of Victoria, Australia.

Our aim is to inspire partnerships with the people and groups that use the land and water in the region, driving action to achieve improved catchment and land health.

Glenelg Hopkins Catchment Management Authority is the caretaker of river health in the region. It facilitates and carries out works to protect and enhance the quality of water and the condition of rivers.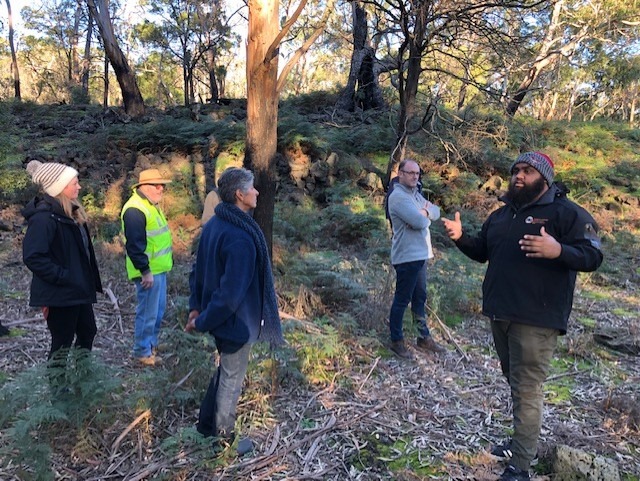 How we can help you
GHCMA can adivise and support you with:
river health and management
natural resource management
Also, visit other pages on our website for information about our region, current projects, landcare and how you can get involved.
Contact us on P: (03) 5571 2526
Our vision and objectives
The Board of Glenelg Hopkins CMA has set strategic objectives which together with the Regional Catchment Strategy, provide guidance for the organisation in establishing our business directions and activities.
Productive partnerships for a healthy catchment
Foster active partnerships to strengthen the region's capacity in natural resource and waterway management
Strengthen structures and processes for community engagement in regional strategies and plans
Promote adaptation and knowledge sharing to build stakeholder capacity and resilience
Integrated and sustainable catchment management
Facilitate and coordinate the management of catchments in an integrated and sustainable manner
Target investment to enhance biodiversity, sustainable production and community resilience
Advise on natural asset condition trends to inform resource allocation and management actions
Effective waterway and floodplain management
Manage environmental water effectively
Provide efficient business process for statutory functions
Provide regional leadership in floodplain management
A respected and accountable organisation
Recruit and sustain a professional, proactive and innovative workforce
Deliver investment programs effectively and efficiently
Manage business risk conservatively
Optimise funding for NRM projects by minimising corporate overheads
Working together
We are one of three key agencies that work together to manage our water in south-west Victoria. Sometimes their boundaries overlap, but each organisation has a quite different role and each offers their customers different services.
Local government councils are also key partners in achieving many of the desired outcomes in our Regional Catchment Strategy.
Related information