Precision Ag landholder survey
We want to find out about the precision agriculture and cropping practices in South West Victoria.
The Protecting Wetlands Together – Precision Ag project is being undertaken by the Beyond Bolac Catchment Action Group, together with Upper Hopkins Land Management Group and a number of other landcare groups from Southern Grampians and Beaufort region.
The project has been funded under the Victorian Government's Our Catchment Our Communities program.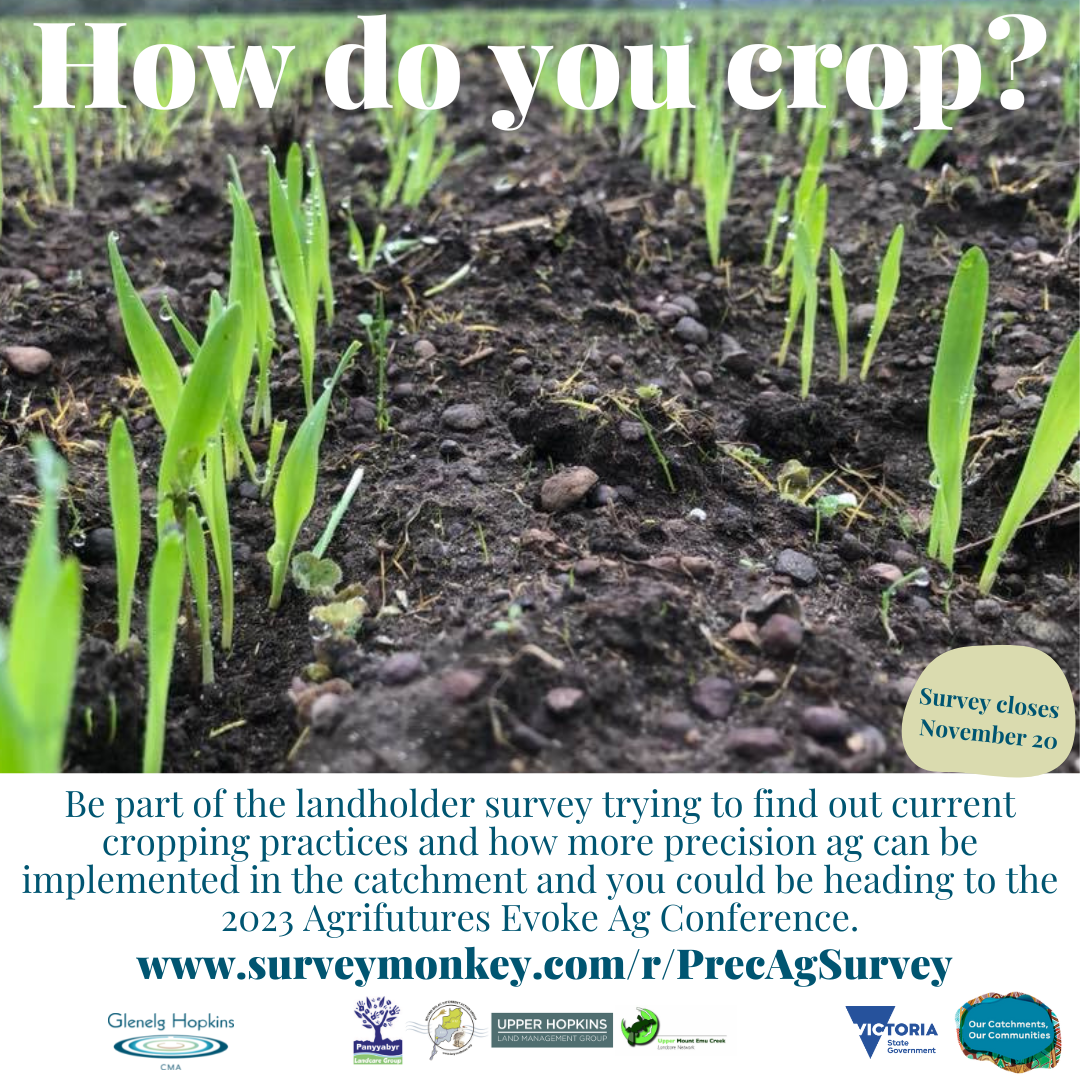 This project aims to provide clarity on what precision ag strategies and software is currently being used within the OCOC region and inspire a select group of cropping farmers and agronomists to consider precision ag strategies to protect and manage wetlands.
This group will become known as the OCOC Precision Ag Advisory Group. The group will then be provided the opportunity to learn about the latest technology available for precision ag by attending the Agri futures Evoke AG 'Down to Earth' conference in Feb 2023.
This will be followed by a workshop to explore further what precision ag strategies could be used to protect and manage wetlands within a cropping system.
To begin this project, the current status of cropping needs to be understood and there is currently a Precision Ag Survey being undertaken.
The aim of the survey is to understand current precision agriculture and cropping practices. The data collected will inform the development of programs that support cropping farmers with sustainable agriculture. The survey will close on 20 November 2022.
Completing the survey provides the opportunity to express interest in obtaining one of ten ticket, accommodation and travel packages to attend the Agrifutures Evoke Ag Conference in Adelaide on the 21 and 22 February 2023.
For further information about the project, please contact your local Landcare Facilitator: