Rural drainage resource kit NOW AVAILABLE
Understanding the rights and responsibilities around dryland drainage it important for landholders who may undertake works that turn out to be illegal.
To help landholders understand what they can and can't do and the process around options to manage dryland draining is now available in a resource kit.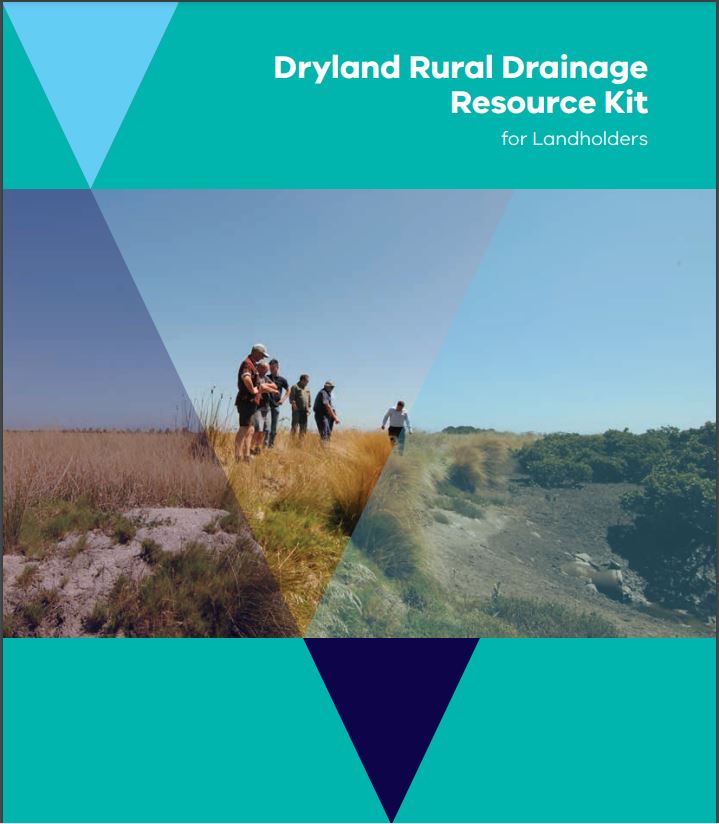 What is dryland rural drainage?
Dryland rural drainage is drainage that benefits agriculture in dryland (not irrigated) regions outside of urban areas.
How I do I find out what I need to do?
The Dryland Rural Drainage Resource Kit for Landholders outlines the framework described in the Victorian Rural Drainage Strategy that supports landholders to make choices about how they manage drainage, and understand their obligations and the approvals processes for works.
Visit out Dryland Rural Drainage page to understand more.
For information about other works on waterways, visit our page HERE
Or for information about floodplain management, visit our page HERE