Bromfield Street Weir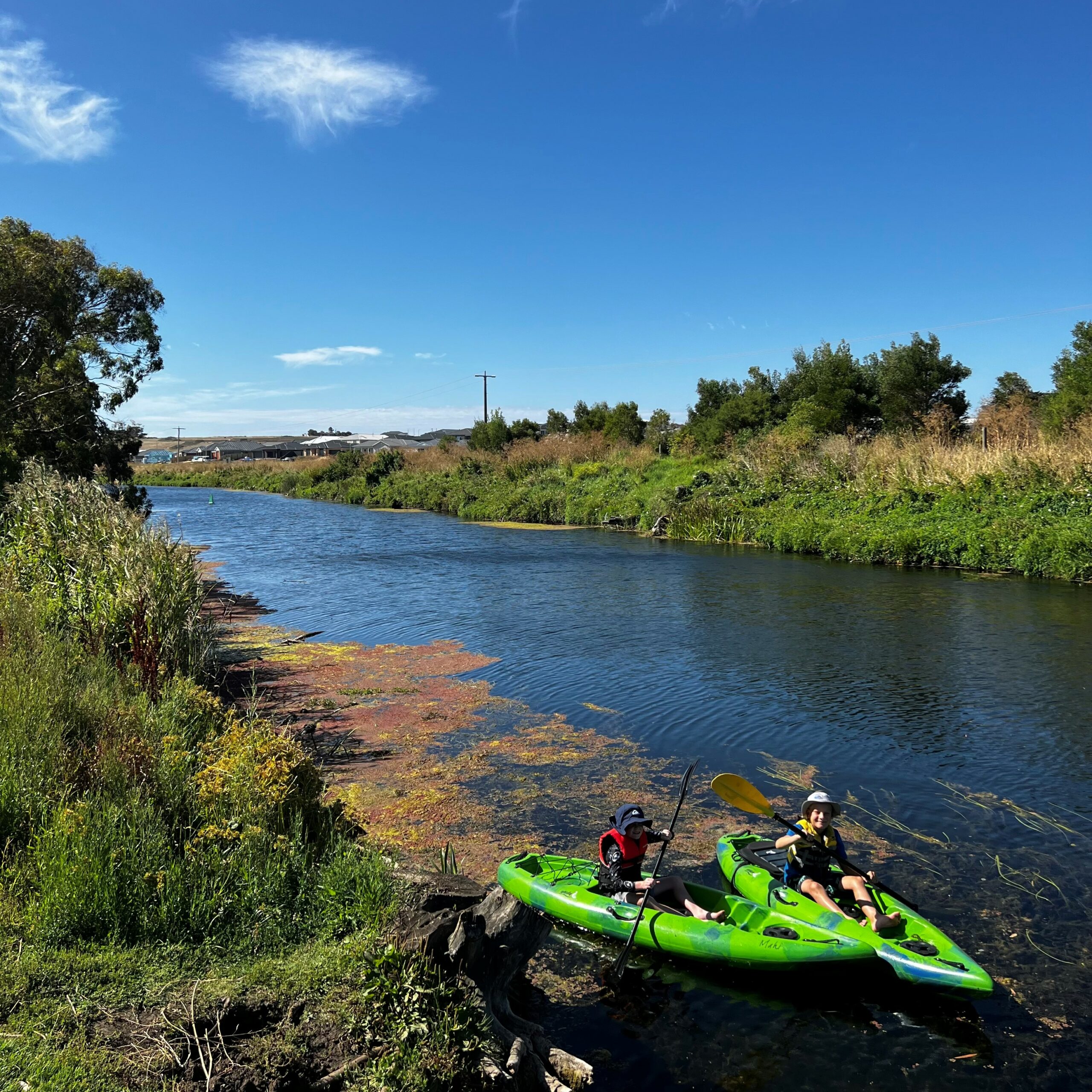 This project will remove the Bromfield Street Weir
in Warrnambool and will begin in 2022
Removing the will return the Merri River to a more natural flow state and create greater community access to the waterway for recreational activities.
This project will begin in 2022 and will remove the weir on the Merri river in Warrnambool which was constructed in 1907 and is now a redundant asset and poses a safety risk to the community as well as hindering the natural flow of the waterway.
Removing the weir – which will occur in 2023 – will have significant public benefits for the community of Warrnambool, including lifestyle and tourism benefits.
This includes restoring the river's natural flow which will boost animal populations, including recreational fish species. It also opens up the river to allow greater water activities such as canoeing, kayaking and paddle boarding.
Why remove the weir?
Weirs were historically designed and installed to control water and at that time the environmental impacts of their installation weren't fully considered or understood. It has been discovered they alter natural functions of rivers and their connection with the floodplain, impacting on water quality and adversely affecting aquatic ecology, including fish, platypus and invertebrates and the wider surrounding environment. Removing a weir improves water quality by allowing water to flow naturally.
The Bromfield St weir on the Merri River (BELOW) was constructed in 1907 as part of the Merri scheme to supply town water to Warrnambool. This scheme was decommissioned in 1939.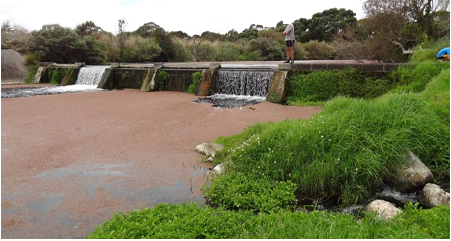 While the Bromfield Street weir was installed with the best of intentions, it is now a redundant asset and a community safety concern. The impact it has had on the surrounding natural environment and waterway has also become better understood over time.
The weir will be removed from the waterway in 2023.
What are the benefits?
Removing the weir will better connect a naturally flowing waterway with the community of Warrnambool and allow its full benefit to be realised. It supports the vision and planning of connecting the Merri as highlighted in the Warrnambool City Council's South of the Merri Open Space Precinct Plan, the Merri River Parklands Framework, and the Warrnambool 2040 community strategy. The removal will make the river more accessible for recreational activities, for nearby landholders and the wider community. Additionally, it will remove a physical barrier impairing the movement of aquatic animals.
Want to know more?
Please take the time to read through the information flyer below. ]
READ THE MEDIA RELEASE – BROMFIELD STREET WEIR REMOVAL TO IMPROVE MERRI
Have questions or concerns?
We understand the community may want to comment on this project.
As such, the Glenelg Hopkins CMA is planning a community drop in event to show interested community members the water modelling and project planning relating to the weir's removal.
We will advertise this event when a date has been fixed.
In the mean time, if you have questions relating to this project, please direct them to Steve Ryan, Glenelg Hopkins CMA by phoning (03) 5571 2526 or emailing ghcma@ghcma.vic.gov.au