World's only wild platypus livestream launched
The only livestream camera capturing platypus in the wild has been turned on overlooking the Grange Burn in Hamilton, Victoria.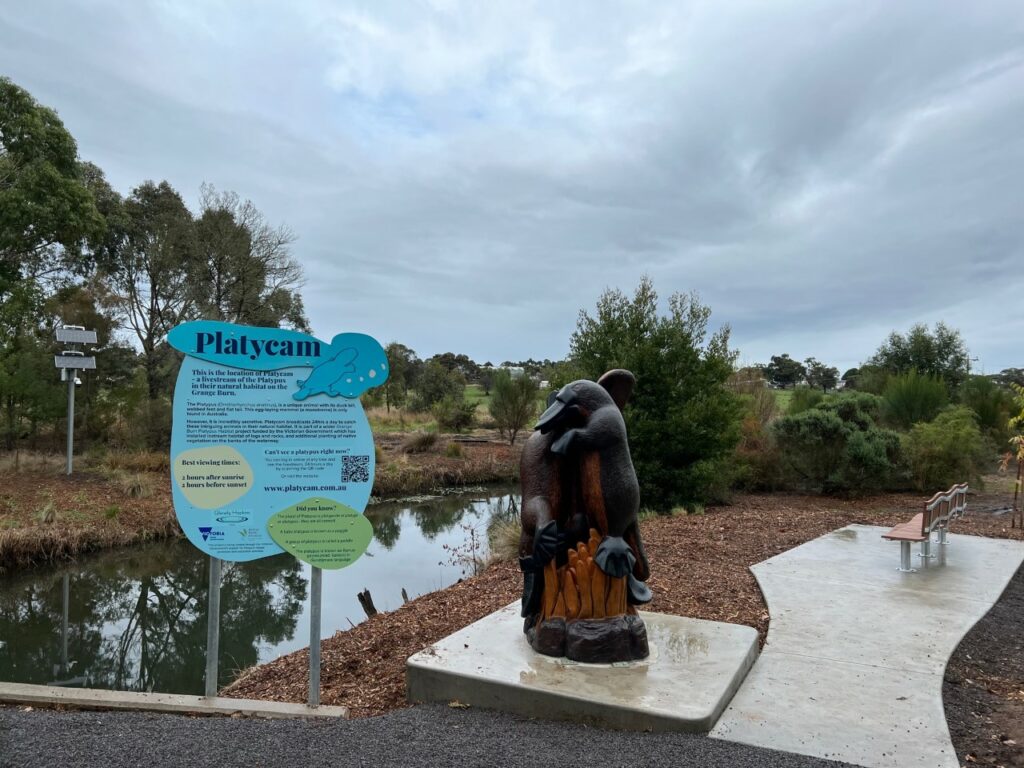 Platycam, a livestream camera which views a stretch of the Grange Burn in the south-west Victorian town known for its Platypus, is part of a wider platypus habitat project undertaken by Glenelg Hopkins CMA with funding through the Victorian Government's Department of Environment, Land, Water and Planning (DELWP) and its scientific research arm, the Arthur Rylah Institute.
Glenelg Hopkins CMA CEO Adam Bester said the launch of Platycam, together with the completion of instream works like habitat logs and native vegetation planting along the banks of the Grange Burn, was exciting.
"As far as we can find, Platycam is the only livestream of platypus in the wild anywhere in the world," he said.
"It's always challenging filming animals in the wild rather than captivity because we won't know when we will see the platypus, but the camera is set up where we know platypus to frequent, and we are livestreaming 24 hours a day, so we hope people will see them in their most active times of around dawn and dusk via Platycam."
Mr Bester said the area was also home to a family of ducks and lots of Rakali (native water rats) so there would be action on the camera even if it wasn't platypus.
Southern Grampians Shire Council Mayor Cr Bruach Colliton said having Platycam in Hamilton was a testament to the working partnership Council has with the CMA and Wannon Water to improve the Grange Burn waterway through the town.
"Having a world's first wild-focused Platycam in Hamilton is fantastic. Council has been happy to support the CMA in this project to install what is now a real feature along the Grange Burn walking track," Cr Colliton said.
The official unveiling included switching on the camera stream, unveiling a platypus sculpture and seating area, and the completion of bank vegetation planting activities by students from Hamilton Gray Street Primary School.
You can find the livestream of Platycam at www.platycam.com.au
The Grange Burn Platypus Habitat project is part of the Victorian Government's $250,000 cash injection to carry out restoration works at key habitat sites to ensure the future of the unique mammal.