Cooperative landscape projects funded
Large scale landholder projects in the upper Wannon and Hopkins River catchments have been funded through the Victorian Government's Our Catchments Our Communities program.
The large scale partnership projects between four Landcare facilitator areas will focus on rabbit control and precision agriculture around wetlands on farms.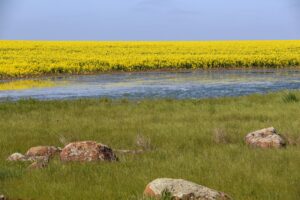 Landholders in ALL these groups are involved – the Beyond Bolac Catchment Action Group, the Upper Hopkins Land Management Group, and the Panyyabyr, Mirranatwa, Bunnugal, Glenthompson, Mooralla, Bulart, Beaufort, Skipton, Lake Goldsmith and Stoneleigh Landcare groups.