Indigenous Partnerships
Traditional Owners and Aboriginal communities have a significant role to play in land and water management. We recognise that there is diversity in Aboriginal representation across the region and are committed to building relationship and supporting partnerships with Traditional Owners and the broader Aboriginal community.

We are working together to share knowledge and experience in natural resource management in the Glenelg Hopkins region through a range of different activities.

Traditional fire management
Glenelg Hopkins CMA recognises the importance of traditional fire knowledge collaborations. We have partnered with Corangamite CMA to do a joint-fire project, Wiyn-murrup Yangarramela (fire spirit comes back), with Wadawurrung Traditional Owners, Aboriginal community members, CFA, DELWP and Parks Victoria. This follows on from the cultural burning work being carried out over the past few years with Gundtij Mirring and the Budj Bim Rangers in the southwest of the catchment. Traditional burning can help produce a wide range of cultural, social and environmental benefits for the health of both people and country.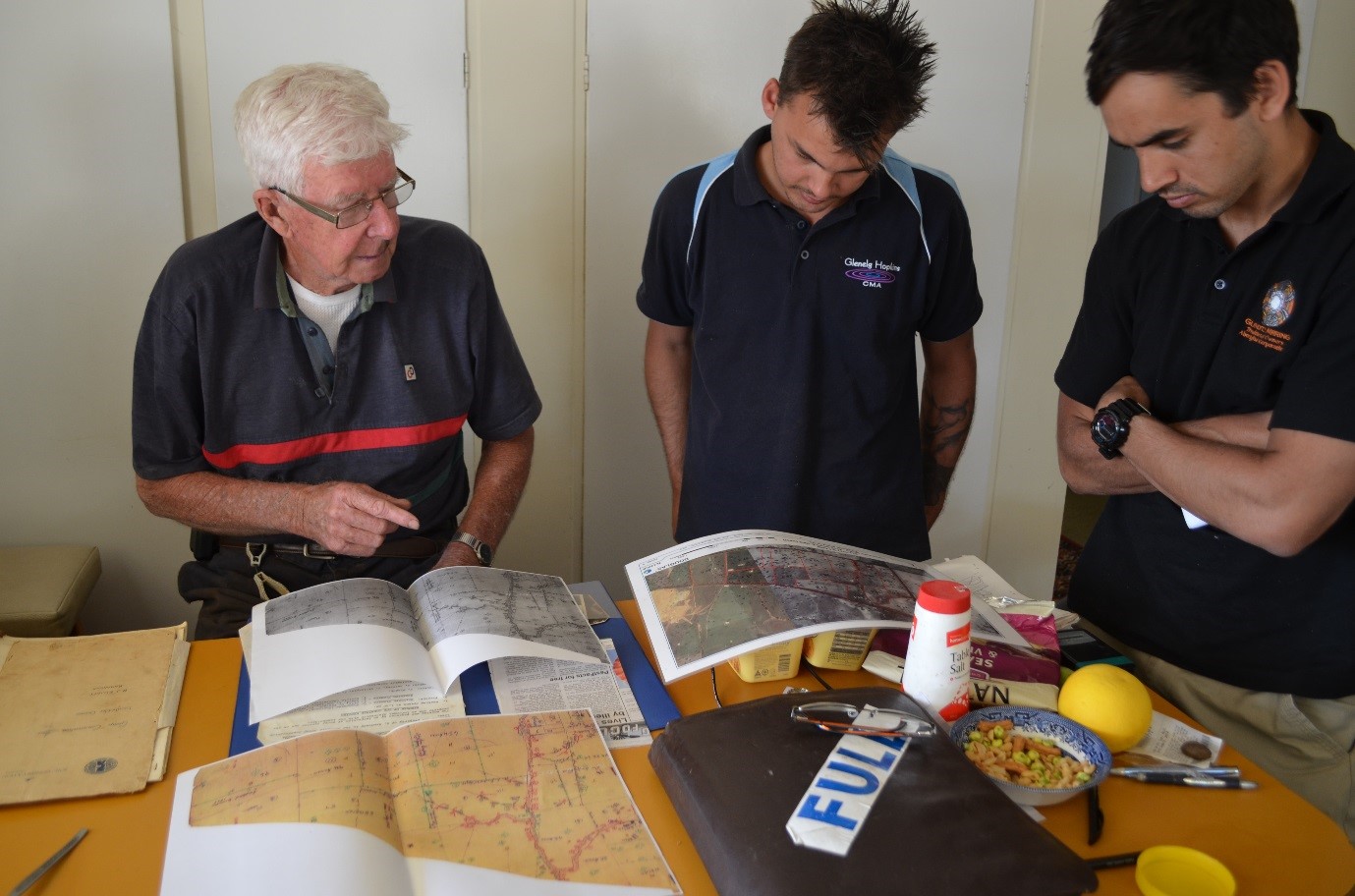 Yarns on Farms
Yarns on Farms engages local farmers and land management groups across the National Heritage listed Budj Bim Landscape, in South West Victoria. The program focuses on farm visits to discuss and share information on conservation and production activities, and talk about Aboriginal and non-Aboriginal history. Having a 'yarn' and a 'cuppa' in the comfort of the farm kitchen has helped strengthen and build relationships across the region.

Yarns on Farms (PDF)

Photo: Ron Elliott (a landholder near Harrow), Ryan Jones (GHCMA) and Tyson Lovett-Murray (Gunditj Mirring) on a Yarns on Farms visit.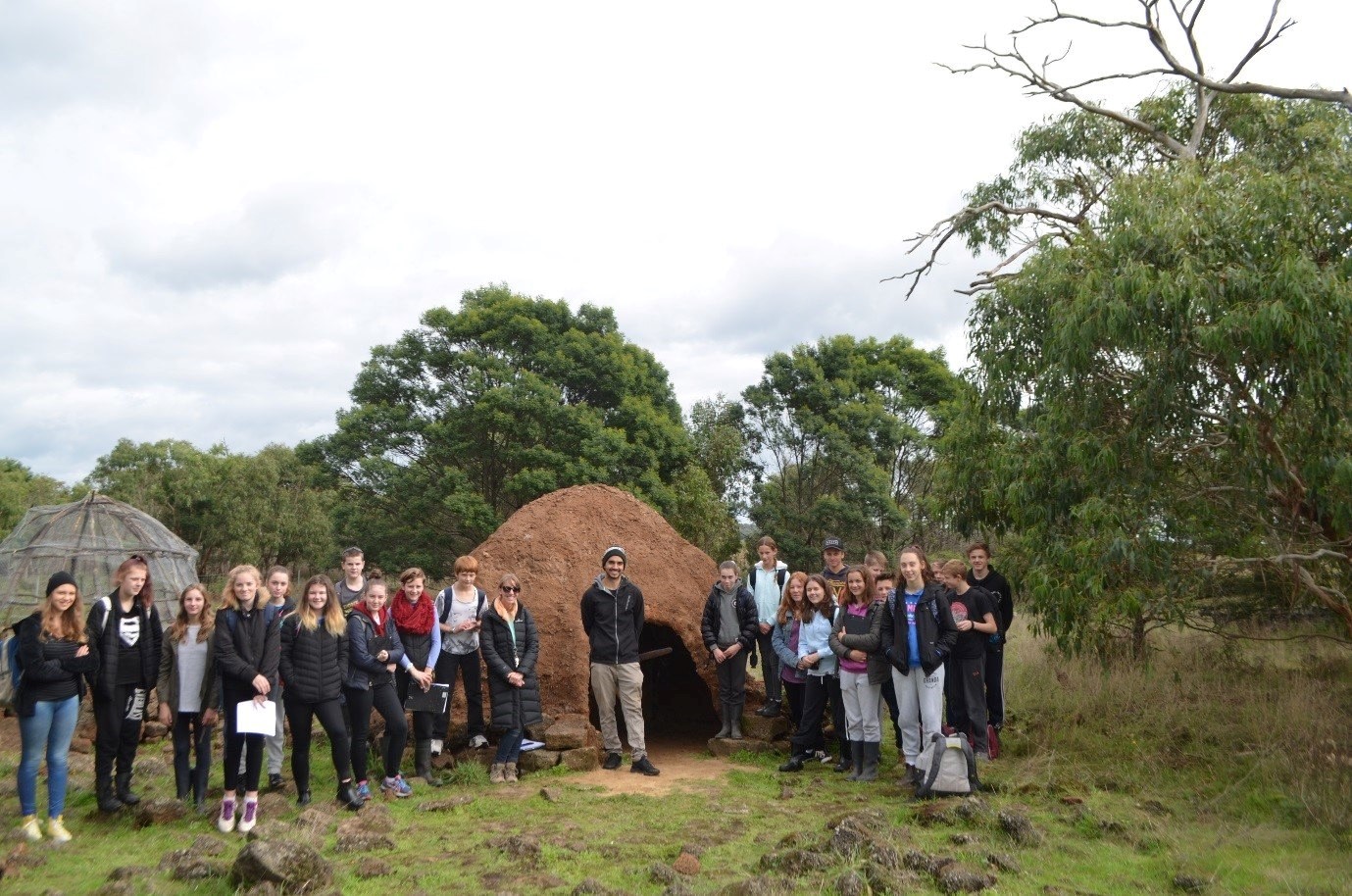 Learning about Gunditjmara Country Program
Year 8 students from Baimbridge College learn about land management issues and traditional lifestyles of Gunditjmara people. The program also raises awareness of the historical injustices Traditional Owners have faced since European settlement and the importance of protecting the regions cultural heritage.

Photo: Junior Rangers had the opportunity to explore constructed stone houses, Tyrendarra Indigenous Protected Area.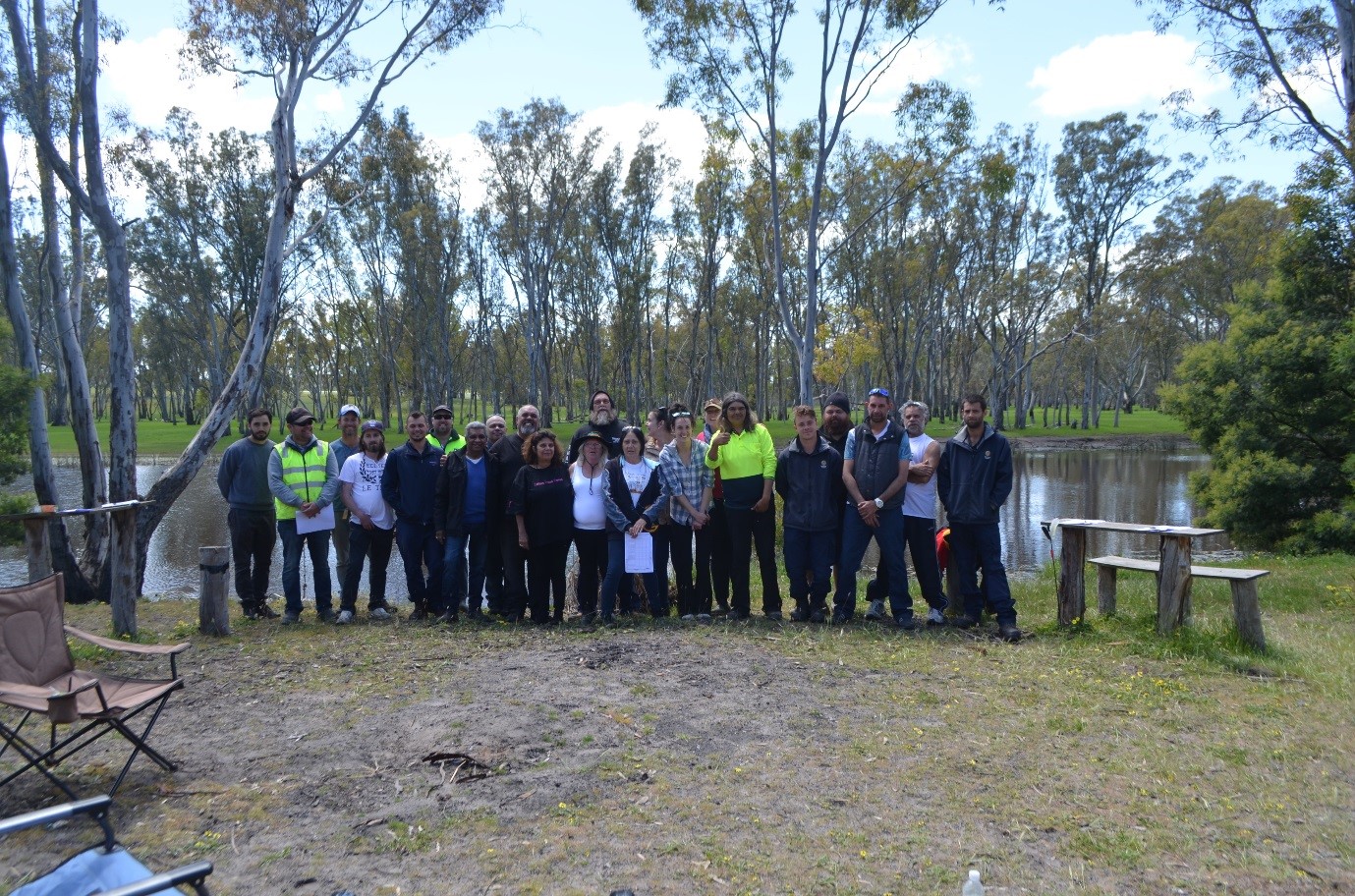 Towards Cultural Flows Aboriginal Water Values Project
Towards Cultural Flows Aboriginal Water Values Project– through this project Aboriginal water knowledge, values and aspirations are being incorporated in environmental water management for the Glenelg River.

Towards Cultural Flows Flyer (PDF)
Benefits flow from the Glenelg River – Aboriginal Values (PDF)

Photo: Participants on the Towards Cultural Flows Glenelg River Trip at Fulham reserve – including BGLC, Gunditjmara Traditional Owners, MLDRIN and CMA staff.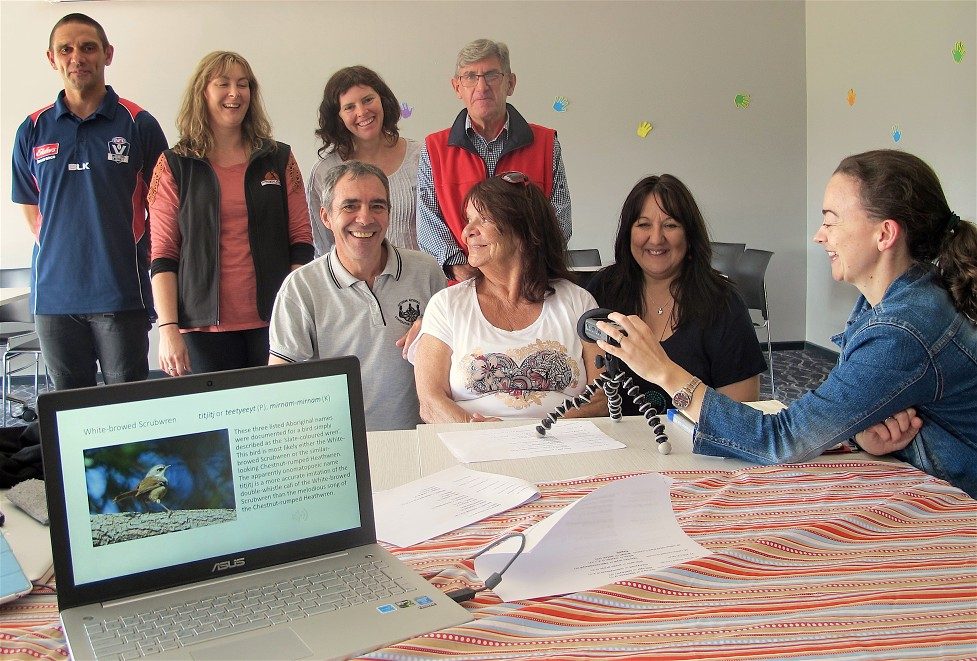 Part-parti Mirring-yi (Birds in Country) app
Part-parti Mirring-yi (Birds in Country) app – was created as a tool for learning about Aboriginal language, culture and the natural environment. In addition to the app, the Glenelg Hopkins Woodland Bird Booklet has been updated to include Aboriginal bird knowledge from a range of language groups across the region, including Jardwadjali, Djab Wurrung, Bundanditj, Wadawurrung and the South West Aboriginal languages.

Media Release – A new bird app takes flight
Woodland Bird Booklet

Photo: Shane Bell, Sherry Johnstone, Ada Nano, 'Locky' Eccles, Joel Wright, Janice Austin, Roslyn Clarke-Britton and Debbie Loakes at the Gunditjmara Coop in Warrnambool recording bird names for the Part-parti Mirring-yi app (photo: J. Green)

CMA Cultural Competency
The CMA works closely with Traditional Owner groups to improve our cultural competency. As ambassadors for the South West Victoria region, it's important that staff are knowledgeable and culturally aware of the local area and environment.

Photo: Signing of the Gunditj Mirring and Glenelg Hopkins CMA Partnership Statement at Budj Bim National Park 2015 – Damein Bell (Gunditj Mirring), Kevin Wood (GHCMA), Denise Lovett (Gunditj Mirring) and Tony Ford (GHCMA)

GMTOAC – GHCMA Partnership Statement